About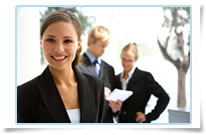 Atlântica Contabilidade Outsourcing LTDA is part of the Adcenter Consulting Ltd group which has been operating for over 30 years in the Brazilian Accounting and Tax Consulting field. Atlantica was founded on January 23, 2003 and has been focused on providing accounting and auditing services for specific market segments.
Initially based in Sao Bernardo do Campo, Atlantica was highly noted for its quality services in the accounting market. In July 2010, through a partnership with the Bookeepers group based in the Paulista Avenue region, Atlantica moved its offices to Vila Clementino, near the Santa Cruz subway station in Sao Paulo.
Atlantica provides accounting services, where the main activities performed are: business organization, tax services, bookkeeping, human resource services, consulting, audit and tax advisory services. Our customer base is made up mostly of small businesses. In the new Sao Paulo offices Atlantica established new quality controls, which are gradually being implemented. In preparation for our expansion, we felt the need to restructure and adapt to changes caused by the economy and competitive markets.
In the 1st month of operation in Sao Paulo, our customer base grew by 5%. We expect to grow our customer base by 20% over the next 12 months. Our best source of new customers is through indication of the active customer base. This clearly demonstrates the quality of our services and the trust our customers have with us.
Quality Policy
At Atlantica we priorize quality and use the following factors to achieve our goals:
Continuous implementation of Quality Systems;
Employee training;
Investment in technology for continuous improvement of processes and services, always striving for customer satisfaction.
Our Mission
To provide a quality service, adding value to our customers through management tools and financial reporting.
Our Vision
Be the a benchmark in accounting and consulting services in our market.
Our Values
Pro Active
Competence
Transparency
Responsibility
Enthusiasm.